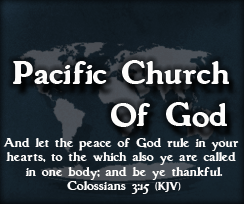 Live Sabbath Services
For the scattered brethren in the United States and Canada, we provide a live phone conference each week. Please join us at 12:00pm PST each Sabbath.
Audio Phone Conference
Dial Toll-Free from anywhere in US and Canada: 1-888-850-4523
When prompted enter Pass Code: 4733776# (remember to use the # key after the last digit of the Pass Code)
Or 1-719-234-7800 but PLEASE NOTE that there will be additional charges incurred if your calling plan does not include free nationwide long distance. When using this alternate number the PASSCODE remains the same (4733776#).
Phone Conference Notes:
• All participants are muted throughout the conference call.
• The use of a speaker phone is recommended.
• For a larger group, you can adapt the headphone jack on a cell phone to an amplified speaker system or stereo for increased volume.
Question or Comments:
Send us an e-mail if you have a question or comment to: