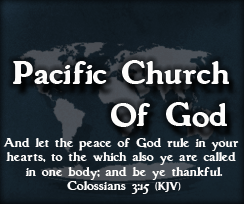 Greg Gaetzman
A Day Of Atonement, Reconciliation And Mercy
Download

Feast of Tabernacles 2017
Residence Inn
Rapid City, South Dakota

Facility Highlights | Room Rates | Make Reservations
Area Links | Feast Home Page


Residence Inn is the pioneer and leader of the extended stay hotel category with spacious suites designed for longer stays. This extended stay property sits on the campus of the WaTiki Indoor Waterpark Resort, www.watikiwaterpark.com. Location is 581 WaTiki Way, Box Elder, SD 57719, right off of Interstate 90 at exit 61. The Residence Inn website is www.rapidcityresidenceinn.com.
NOTE!
The daily services will be held across North Elk Vale Road at the Comfort Suites and Convention Center. There will be no meetings rooms for services at the Residence Inn.
Some of the highlights of the site are as follows:
Fully equipped kitchens: 1 Bedroom King suites and 2 Bedroom suites are equipped with stovetop and oven. Studio King and 1 Bedroom suites (with 2 Queen beds) are equipped with stovetop only.
On-site laundry facility and valet dry cleaning.
Daily housekeeping service.
Fitness center.
Manager's evening reception at no cost.
Free hot breakfast.
On-site restaurant.
WaTiki Indoor Waterpark, the Dakotas' largest indoor water park, is right on the premises. There is 30,000 sq. ft. of waterpark, arcade and concession services for family enjoyment.
The site is 5-10 minutes from downtown Rapid City with a great deal of shopping and unique dining.
The site is 11 miles from the Rapid City Regional Airport.
Studio King (sleeps 1-4) at $99/night
1 Bedroom King Suite (sleeps 1-4) at $109/night
1 Bedroom Double Queen Suite (sleeps 1-4) at $109/night
2 Bedroom Suite (sleeps 1-6) at $139/night
Rates are available for 3 days prior and 3 days post FOT.
For those with Internet access, there is a photo tour available. For those without Internet please call them for details.
Reservations can be made beginning now. To make reservations by phone, call 1-605-791-9600. When making your reservation please let the staff know that you are with the Pacific Church of God Group and use code PCOS. The above room rates will expire on Tuesday, September 14, 2017. After that date, the then standard "public rate" will be quoted. If you have any questions, please contact either Greg Gaetzman at 715-574-2825 or email at: or John Pollock at 509-761-3089 or email him at:
Greater Rapid City, SD is home to:
Bear Country, USA
Black Hills Caverns
Black Hills Maze & Family Adventure
Dahl Art Center
A variety of dining options, including Ethnic, Family, Fast Food, Fine Dining, Pubs/Breweries/Wineries, Sandwich Shops, Specialty and Coffee Houses/Bakeries
Dinosaur Museum
Founding Fathers Black Hills at Independence Hall
Mt. Rushmore National Memorial
Museum of Geology
South Dakota Air & Space Museum