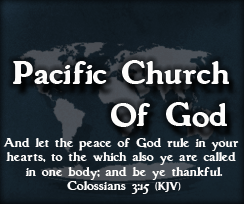 Rick Railston
The Tearing Of The Veil
Download

Feast of Tabernacles 2017
Elkhart, Indiana

Facility Highlights | Room Rates | Make Reservations
Planned Activities | Area Links | Feast Home Page


This is a newer facility and is easily located at 3252 Cassopolis St., just off Exit #92 of the Indiana Toll Road (I-80/90). For those with Internet access, you can view Staybridge's website at: Staybridge Elkhartnorth.
Some of the highlights of the site are as follows:
Complimentary Internet access
HD flat screen television w/cable
Complimentary hot breakfast buffet
Indoor pool
Fitness center
Business center
Theater
Free Laundry facilities (soap not included)
Studio: One king bed, refrigerator, microwave, non-smoking: $94.00 per night.
One Bedroom: Two queen beds, refrigerator, microwave, non-smoking: $94.00 per night.
Reservations can be made at any time by calling 1-574-970-8488. Please identify yourself as being with the Church of God - Toledo. The above room rates will expire on Thursday, September 14, 2017. You will need to guarantee your reservations with a major credit card. Please ask that a confirmation be mailed directly to you. If you have any specific questions or requests concerning this site, please contact Gary Klar, Church of God - Toledo, P.O. Box 377, Temperance, MI 48182. His phone is 419-345-0520. His email is
Blue Gate Theater - To make our Feast planning more effecient and effective please submit your reservation promptly.